Best of 2022: A Year in Review
Dec 27, 2022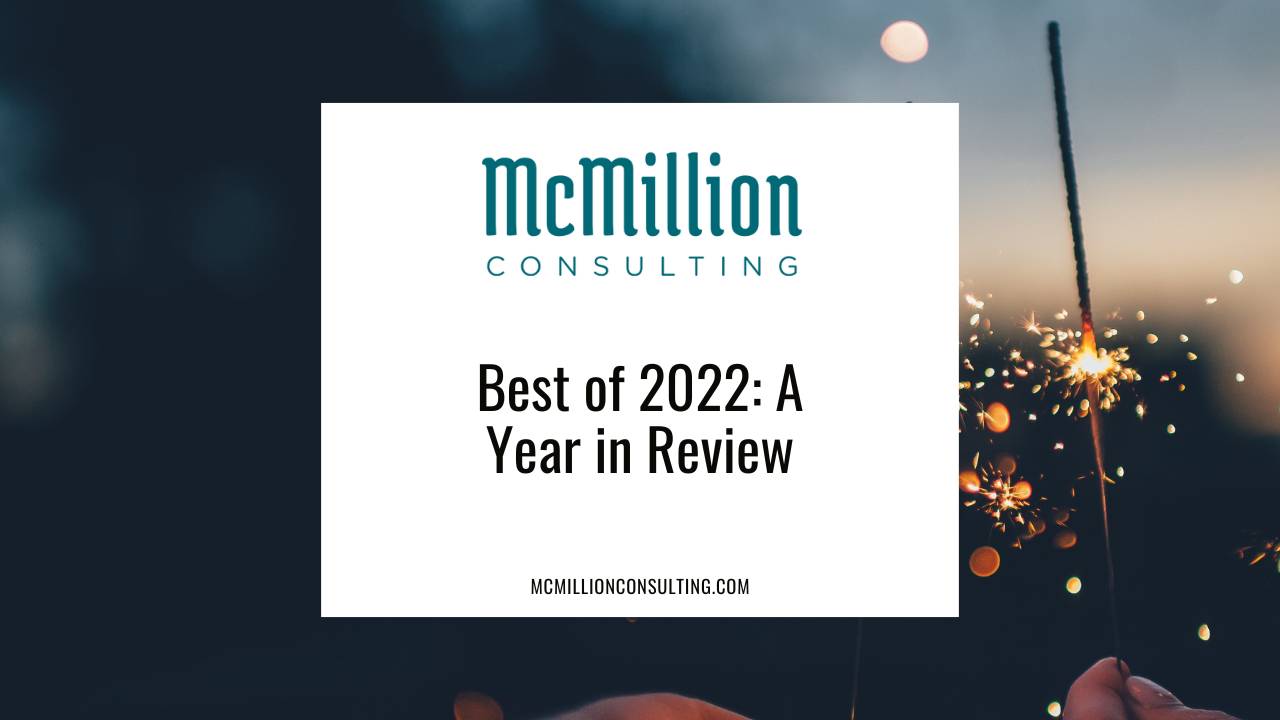 Another year flew by in a flash! From the inside scoop on Sales Navigator to some real talk about work-life balance and so much more, we covered a lot of ground here on LinkedInsider in 2022.
Before we turn the page on this year, let's take a look back at some of the most popular content. These 10 LinkedInsider articles took the cake this year. Did you miss them? It's not too late to check them out, revisit them for a refresh, or share them with someone you know. Read to the end for a free bonus resource.
(P.S. - If you haven't already, don't forget to join our LinkedInsider community to get the latest articles, news, and exciting updates, delivered right to your inbox. Click here to sign up for free.)
LinkedIn is always unveiling new features, but Creator Mode might just be my favorite. I have to admit, I was skeptical at first, but when I realized how Creator Mode could help you elevate your profile and grow your following, I was hooked. In this article, I'll tell you what it is, why it matters, and why you should consider turning it "on" in your LinkedIn profile.
High on my list of pet peeves is a little thing we call "spam." And no, I don't mean the meat-like canned substance (none for me, thanks). I'm talking about the super-salesy, unwanted, and sometimes predatory messages that seem to abound in the digital world these days. In this popular piece, I help you sniff out the spam from genuine inquiries and avoid coming across as spam in your own outreach messages.
I have a confession. I love a good behind-the-scenes moment. It's so fun to peek behind the curtain and learn what goes into making the magic happen. You can think of this little list of my 10 favorite digital tools as your backstage pass for McMillion Consulting. Feel free to steal a page from our book and try these tools for yourself.
How many times have I said I'm a fan of working smarter not harder? I'm not sure, but I know it's a lot. If there were a required reading list for that philosophy, this article would be on it. This truly-so-simple tip will help you get more eyeballs on your LinkedIn content with the flip of a switch. If you're looking to grow your content audience, click through to get started.
Come with me on a little treasure hunt in this guide to LinkedIn's best, forgotten features. In it, I reveal four special tools to help make a stronger impact on your LinkedIn network. You could probably read the article and implement all four in about a half-hour. I can't think of a better way to enjoy your morning coffee than with a side of LinkedIn power moves…check it out.
Is all this talk of work-life balance just a bunch of hot air? Or is it something we can actually achieve? In this article, I'm weighing in on the issue and sharing some of the strategies I use to find more harmony between work time and playtime. Trust me, living life in the fast lane 100% of the time won't work forever.
Are you one of our many readers who want to learn more about creating and distributing content on LinkedIn? This list is your self-serve source for all things LinkedIn content, so go ahead and click it, read it, or bookmark it. From creating content that draws a crowd to the biggest myths on engagement and how to grow your audience, this article has a little bit of everything you need to become a content authority on LinkedIn.
Good news! LinkedIn doesn't have to be a solo sport. Check out this article for ways to divide and conquer your LinkedIn to-do list, while still maintaining an authentic company and personal presence. I'll give you some quick and easy tips to know which LinkedIn tasks to share (and which not to share) with your team so you can confidently enlist the help you need right away.
Ah, networking. A fun—or, depending on your point of view, not-so-fun—necessity of the business world. Growing and maintaining your network the right way can feel like a chore—but it doesn't have to! In this article, I'll show you how you can use Sales Navigator as a networking tool and answer some of the most common questions I get about this premium LinkedIn option.
We've all been on a phone call that really should have been a video call or a video call that would have been better suited to a quick face-to-face chat. With all the options for meetings we have at our fingertips, it can be easy to get stuck in a rut of the wrong one. This practical guide makes it easy to decide on the right format for all your meetings. Trust me, your team will thank you when you finally turn that weekly standup video meeting into an efficient phone call!
(Bonus Resource!)
So, it's not an article, but it's still a helpful free resource. This comparison guide helps you weigh all your LinkedIn premium options and decide which (if any) is right for you. With a premium LinkedIn subscription, you'll still have access to all the great features of the free plan, plus even more data and functionality. Check it out to see if it's time for an upgrade.
Cheers to a wonderful year of LinkedInsider learning and to another one just around the corner. I'm glad you're here!